MSU Identification and Recruitment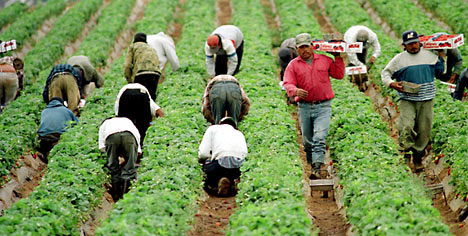 The Michigan State University Identification and Recruitment (ID&R) Center was created to fulfill a contract from the Michigan Department of Education (MDE) related to its Migrant Education Program (MEP). The MSU ID&R Center assists the State in identifying all migrant children residing in Michigan.
Goals of the Program:
Identify migrant students who are not already being serviced through other migrant programs.
Provide migrant students with referrals to supportive services.
The MSU ID&R Center operates in 55 counties in the north, central and eastern areas of the state to identify migrant students. Our focus is on identifying students that reside outside of current MEP program service areas and in school districts that don't currently operate MEP programs.
Recruiters experienced with migrant worker families will interview and certify that individuals qualify as migrant students in accordance with federal regulations. The recruiters will then complete a federal Certificate of Eligibility (COE) for the child. This COE will allow them access to supportive services, free school lunches, HEP/CAMP programs, and other benefits from local providers for a period of 3 years. Additionally, students are eligible for similar services across the entire United States, which can facilitate a more seamless transition from school to school as well as a national access to academic records.
Successful recruitment efforts are dependent in a significant part by referrals provided by other agencies, schools and the community. If you think a child might qualify as migrant, please do not hesitate to contact the ID&R Center. All referrals are treated with the utmost concern for privacy, as such all information is protected by Family Educational Rights and Privacy Act (FERPA) from release without written authorization from the parent or guardian.