Meet the Team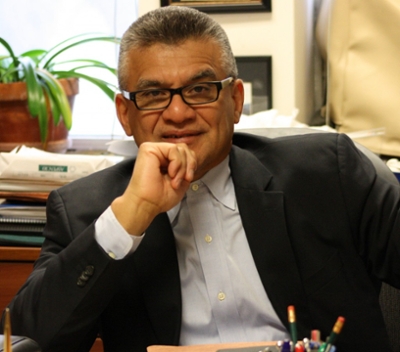 Director
Luis Alonzo Garcia is the Director of the National Migrant Scholars Internship Initiative (NMSI). He is also the Director of Migrant Student Services at Michigan State University. Luis is a former migrant farmworker and has been a member of the university community for more than 30 years and holds a Masters from the MSU College of Education. Luis serves on various university committees, boards, municipal boards, state and national boards such as the National HEP/CAMP Association and the Michigan Migrant Interagency Council—where his input and advice provides the leadership needed to mount the improved service delivery needed from the state and national level. He has been working tirelessly with the Migrant & Seasonal Farm working families (MSFW) and the university community to address the lack of representation of our Latino/a community at all levels. Initiatives that he has fostered included Día de La Mujer, International Engagement in Mexico education abroad program, MSU HEP, MSU CAMP, and now The National Migrant Scholars Internship Initiative (NMSI).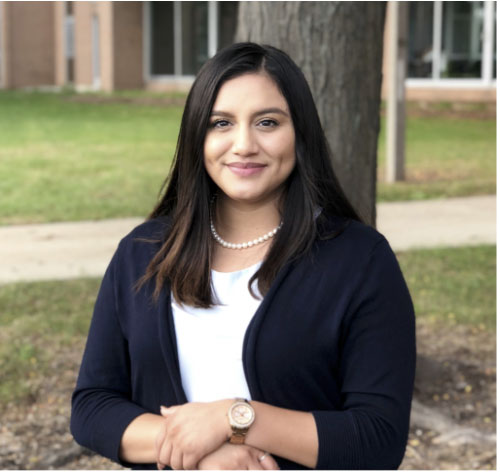 Associate Director
Samantha Velez (Sam) currently serves as the Associate Director of  the National Migrant Scholars Internship Initiative (NMSI). Sam is responsible for supporting internship opportunities for College Assistance Migrant Program (CAMP) Scholars across the nation. She works closely with 56 universities and colleges to serve students with a migrant and seasonal farmworker background. She spent three years working with the Migrant Education Program processing data and working on special projects for the State of Michigan office. She also participated in Phase I of the NMSI Initiative in 2015. She recently served as a TRIO Talent Search College Readiness Specialist at the University of Texas Rio Grande Valley. Samantha was born in Mission, TX and as a child, she migrated seasonally to Oceana County Michigan. Exposed to the migrant farmworker lifestyle, Samantha understands firsthand the impact of support services, educational and internship work experiences. She values the criticality of meaningful internships and the essential role they play in post-secondary education. Sam is committed to serving a life of service to first generation and low-income students, ensuring that bridges and equal opportunities continue to traverse to underrepresented communities.
Administrative Assistant
Zainab Ascencio Cámac is a communicator, with an interest in educational fields. She holds a bachelor's degree in Communication for Development, and since 2015 she worked for a world-wide educational organization in Israel. She is originally from Peru, and during her childhood witnessed firsthand the admirable farm work of her community. She currently lives in Michigan with her husband, a Doctoral Candidate in the College of Agriculture at MSU. She is passionate about justice and believes that providing educational opportunities to younger generations contributes to the betterment of the word. During her free time, she volunteers as a study circle facilitator for a grassroots institute whose curriculum emphasizes active learning and encourages youth to become promoters of wellbeing by engaging in acts of service within their own communities.