Campeche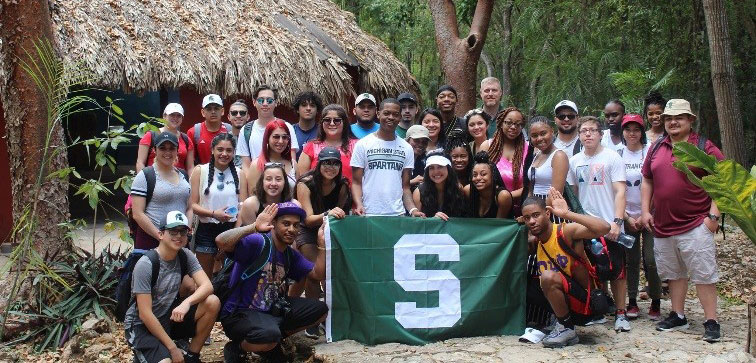 About the City
Visiting Campeche has proven to be a life-changing experience for many spartans.  Located in southeastern Mexico, on the western end of the Yucatán Peninsula, Campeche is one of the most beautiful capitals in the country. It has a wide variety of archaeological sites including Edzná, an intriguing Mayan city that dates back to 600 BC. From charming cafes to beautiful beaches, Campeche is an ideal spot to learn about the fascinating history and culture of Mexico.
About IEM Campeche
The International Engagement in Mexico (IEM) is an education abroad program that allows students to serve communities in the states of Chiapas, Campeche, Puebla, Oaxaca and Yucatan while exploring the rich history and beautiful culture of Mexico. The program is a collaboration between the College of Social Science Chicano-Latino Studies and Migrant Student Services unit. It is also a requirement for all freshmen CAMP (College Assistance Migrant Program) scholars.
Through a combination of classroom instruction, international volunteer work, journaling and facilitated reflective discussions, students are introduced to new concepts and able to watch how they play out in real-life situations abroad.
The goal of IEM goes beyond introducing participants to a new environment. The course is designed to give students a broadened perspective on the importance of civic engagement at home and abroad.
The IEM Program in Campeche was launched in 2013.  Thanks to the strong support of community partners, hundreds of students have been able to serve in public and private agencies that support vulnerable children and adults.