Chiapas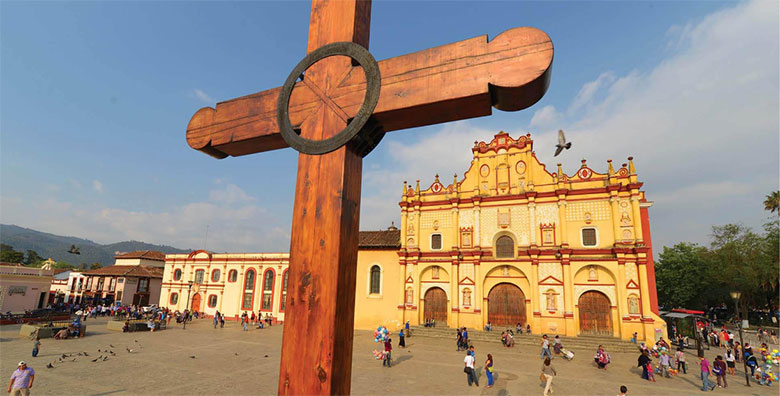 About the City
Chiapas is located southeast of Mexico. Due to its location, the state has seven different ecosystems, which gives it privileged geography. Although Chiapas is part of the Mayan World, its diversity is evident, as you see people from all over the world walking through the narrow cobblestone streets. Currently, the state ranks second in Mexico in terms of ethnic diversity. Throughout the state, one can see how people, language and traditions merge into one. IEM will stay in San Cristóbal de las Casas, which is a city that emerges from the valley surrounded by mountains inhabited by the Tzoltzil and the Tzatzal people.
San Cristóbal de las Casas in Chiapas also offers historical treasures such as the archeological site Palenque, el Cañon del Sumidero and Chiapa de Corzo. IEM students will have the pleasure of serving locals throughout the city's neighborhoods. People visiting this region of Mexico have frequently commented on its astonishing beauty.
About IEM Chiapas
The International Engagement in Mexico (IEM) is an education abroad program that enables students to engage in service-learning initiatives within communities in Chiapas, Campeche, Puebla, Oaxaca, and Yucatan. The program includes visits to archeological sites that allow students to explore and learn about the rich history and beautiful culture of Mexico. The program is a collaboration between the Chicano-Latino Studies and Migrant Student Services department.
Through a combination of classroom instruction, international volunteer work, journaling and facilitated reflective discussions, students are introduced to new perspectives about culture, community, real-life through hands-on experiential learning. The goal of IEM goes beyond introducing participants to a new environment. The course is designed to give students a broadened perspective on the importance of civic engagement at home and abroad.
The IEM Program in San Cristobal de las Casas, Chiapas will be launched in 2020.