Admission/Orientation
MSU CAMP students are admitted for fall semesters. Recruitment continues throughout the entire calendar year, however, applying early is strongly encouraged as space is limited.
Already Admitted?
If you have already been admitted to Michigan State University and CAMP Scholars Initiative–Congratulations! You should confirm your attendance to MSU CAMP in order to confirm your spot and secure your housing.
To confirm your attendance print the MSU CAMP Advanced Enrollment Deposit Form and fax it to the Migrant Student Services Office at (517) 432-9901.
Fall Semester 2017 Orientation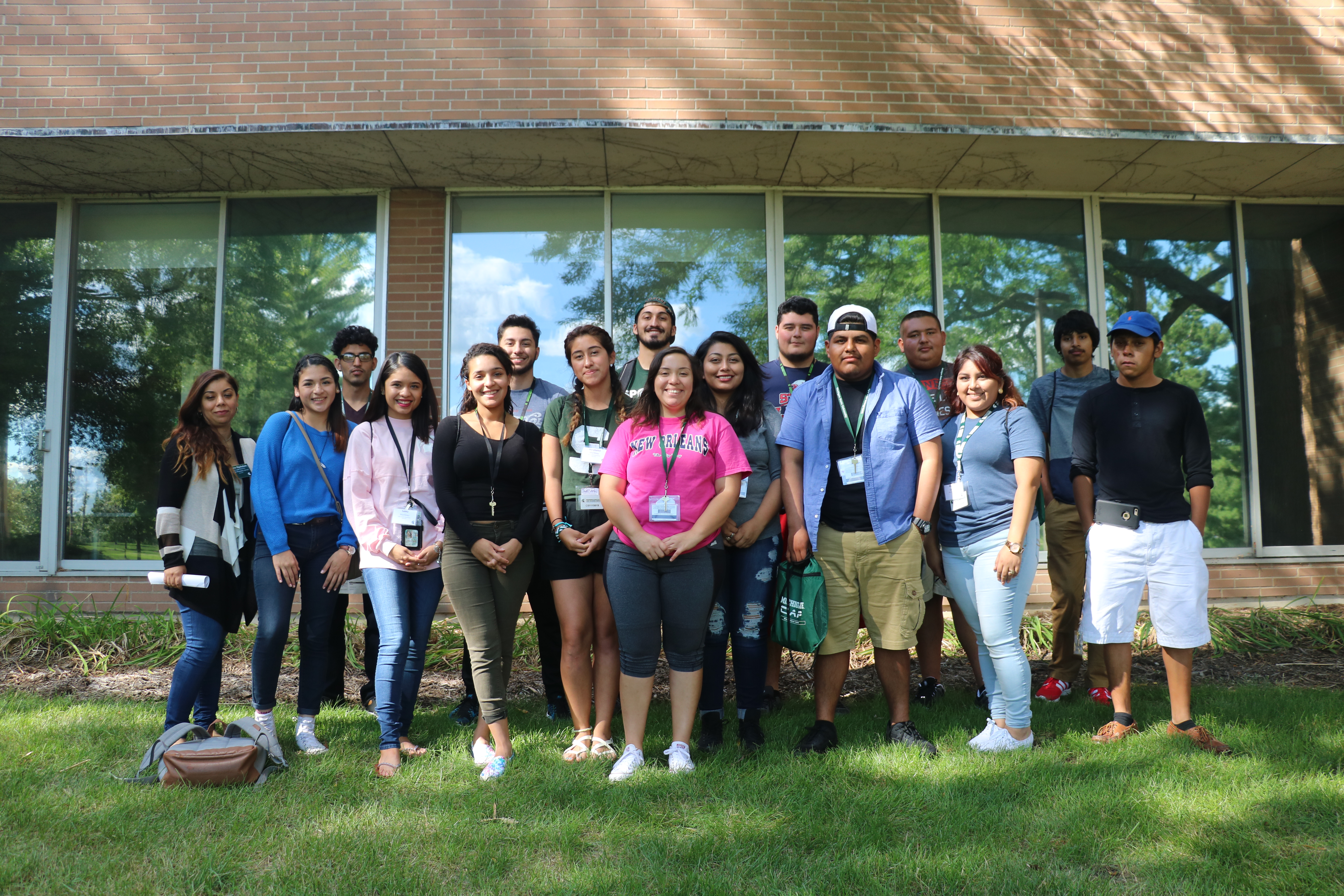 We are so excited that you have chosen Michigan State University! CAMP admitted students must make arrangements to arrive to East Lansing, MI on Sunday August 20th, 2017 between 8:00am-5:00pm. Students should arrive to Holden Hall, located at 234 Wilson Rd., East Lansing, MI 48825
The MSU and CAMP orientation will take place on August 21st through August 27th. During this week students will also participate in:
M.A.G.I.C. (Maximizing Academic Growth in College) program, which is a transition program for incoming MSU freshman. Students will be introduced to campus resources, network with MSU faculty/staff, meet life-long friends ALL before the first day of school! When students begin classes, they are ready and prepared for the academic rigors of college life. The MAGIC program aims to prepare incoming students with the MAGIC CONFIDENCE needed to succeed in college!
CAMP Scholars Initiative Orientation: During the CAMP orientation, students will define what it means to be a SCHOLAR. Along with their peers, they will work with the CAMP staff and continuing students to begin the important behaviors of being family. During this time students will work on trust & leadership building, professional development and experience fun activities to help build relationships amongst the CAMP cohort. We will also review all University and CAMP regulations.
MSU's Academic Orientation Program: AOP has been designed to help you prepare to begin your course work at Michigan State University. During AOP we will:
Introduce you to the academics at MSU
Guide you to resources that will help you be successful at MSU
Help you enroll for your classes
Introduce you to several campus services
Address academic as well as student life expectations and responsibilities
Teach you about housing information and residence halls
What to bring for orientation.
Copy of parent's signed 1040 and W2′s
Copy of your passport
If you do not have a passport. You will need to bring the full page state certified birth certificate (not the wallet size)
State identification
Social Security card (only if you plan to seek employment)
Proof of medical coverage
Official high school & dual enrollment transcripts
Athletic shoes (required at times)
Comfortable clothing
Swimming wear
Alarm clock
Hygiene products (shampoo, toothbrush, etc…)
Winter Clothing
Computer/Laptop